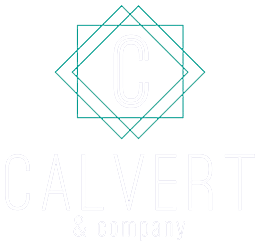 WE FOCUS ON THE STORY BEHIND THE NUMBERS
Calvert & Company is a family-owned business dedicated to helping small businesses with their bookkeeping, payroll, accounting, and tax needs.
Your Charleston Business Accountants
When it comes to your
small business accounting,
do you want a coach
or a scorekeeper?
With a passion for small businesses and a love for accounting, we are small business accountants who embrace a simple business model: communication. We believe in regular communication that allows us to get to know you, your business and your personal goals.
By learning what's important to you, we are able to customize our services to you – and work with you proactively (like a coach,) alerting you to potential opportunities and prospective challenges. And we think that's much better than missing opportunities and addressing challenges retroactively (like a scorekeeper.) By focusing our efforts on your story and your numbers, we allow you to focus your energy on what you do best – concentrating on your business and increasing your bottom line.

QuickBooks
» Installation
» Customized Configuration
» Integration with other Applications
Bookkeeping
» Ledger & Transaction Reviews
» Account Reconciliations
» Financial Statement Production
Payroll
» Payroll Processing
» Payroll Tax Payments
» Payroll Journals
accounting
» Financial Statements
» Business Buy/Sell Analysis
» Purchases and Sale Planning
Taxes
» Income Taxes
» Sales and Use Taxes
» Tax Savings

Take Charge of Your Accounting